Representative Experience
Incomparable Experience & Skill that Yields Results
Representative Experience in Daytona Beach
INTELLECTUAL PROPERTY
Represented marketing company sued in Kentucky by competitor for alleged theft of intellectual property against insurer for failure to provide a defense under the advertising injury coverage of the policy. Obtained jury verdict of $18,787,500 for client, $18,500,000 of which was for lost profits.
Represented business service provider sued by competitor in federal court in Arizona for intellectual property infringement. Obtained dismissal of suit in Arizona and sued the competitor in federal court in Florida for unfair business practices, including trademark infringement and cybersquatting. A satisfactory settlement was achieved for client prior to trial.
Represented New York based major manufacturer of high end carpet, some of which has been used in the White House, in federal court in Florida against carpet business infringing on their trademarked name. A settlement including all of the relief sought by the client was obtained prior to trial.
Represented New Jersey based major new home interior finish design and installation company and employees sued by Georgia based competitor/former employer of employees in federal court in Virginia and Florida for trade secret theft under common law and state versions of Uniform Trade Secrets Act, breach of restrictive covenants, and violation of the Computer Fraud and Abuse Act, among other claims. Defeated attempt to obtain injunction and expedited discovery at evidentiary hearing. Defeated repeated attempts to inspect computers, cell phones and other devices. Obtained confidential settlement of both cases on terms satisfactory to clients.
Represented shoe retailer engaged in web based sales against Canadian competitor who hacked proprietary and confidential customer information from their server and used it to solicit customers of client. Suit was filed in federal court in Florida under the Florida Computer Crimes Act and the Florida Uniform Trade Secrets Act. The case quickly settled in an amount satisfactory to the client.
Represented Florida based airport shuttle company sued by competitor for trademark infringement under common law, state statutory law, and federal Lanham Act, state statutory trademark dilution, tortious interference with advantageous business relationships, and unfair competition, Brought countersuit on behalf of client for violation of Florida Unfair and Deceptive Trade Practices Act, unfair competition and defamation and obtained confidential settlement on terms satisfactory to client.
UNFAIR BUSINESS PRACTICES
Served as co-counsel to Colorado fixed base operation ("FBO") consulting business in suit against subsidiary of publicly traded English company which owns FBOs for failure to pay 3% commission on a $72,500,000 acquisition of 3 FBOs facilitated by the client. The FBO owner contended the money wasn't owed because the acquisition was made through a related entity and not the entity with which the client had the contract. Co-counsel tried the case before a jury, prevailed on every claim in the full measure of damages claimed, and obtained a total judgment of $4,089,000, inclusive of damages, prejudgment interest and fees.
Represented major international Czech Republic based manufacturer of aviation lighting products, New York based distributor of aviation lighting products and Czech Republic citizen in suit brought by individual in Illinois state court for fraudulent misrepresentation, breach of contract, promissory estoppel and unjust enrichment. Obtained dismissal of all claims against New York distributor and Czech Republic individual and obtained confidential settlement of claims brought against Czech Republic manufacturer on terms satisfactory to client.
Represented a major financial institution in suit against borrower who received in excess of $5,000,000 based on falsely represented inventory and accounts receivable. Sought emergency appointment of a receiver while concurrently keeping business premises of borrower under surveillance so that the collateral would not be further dissipated. Receiver was quickly appointed, business was sold, and client was able to recover a substantial amount of the money lent.
Represented large Illinois based publicly traded manufacturer of aluminum and other products against retailer of products who had failed to repay more than $600,000 in credit extended and then fraudulently conveyed assets to keep them from being taken to satisfy debt. Suit was brought against parties to whom assets were conveyed and client recovered $600,000 through settlement prior to trial.
EMPLOYMENT
Mr. Snell counsels employers on all variety of employment law issues. Some representative matters include:
Represented restaurant owned by NBA All-Star in arbitration initiated by former manager over salary and bonuses they claimed were due. Employee awarded approximately 25% of amount claimed.
Represented Nevada hotel cleaning services company in litigation brought by alleged employee in Massachusetts state court for overtime under the Massachusetts Wage Act. Contended fluctuating workweek method of compensation applied and damages were only roughly 25% of what was being sought. Obtained confidential settlement satisfactory to client prior to filing a response with the court.
Represented large telephone company when supervisor was threatened by a former subordinate employee known to have a gun. Obtained injunction for protection prohibiting the former employee from coming near the workplace or otherwise threatening the supervisor.
Represented prominent aviation university in suit brought by former employee under the Florida Whistle Blower Act. Post jury trial obtained settlement satisfactory to client.
Represented marketing company employer of approximately 700 in suit brought by former employee terminated by the client under Worker's Compensation Anti-Retaliation statute. Obtained directed verdict at trial for client following presentation of former employee's case.
HEALTH CARE
Mr. Snell regularly counsels individual physicians and physician practices on issues ranging from non-compete to medical malpractice, and other day to day operations issues, including:
Represented hospital owned, and three physicians employed, by major state university in malpractice action brought by estate of mother who died giving birth due to what was then termed an amniotic fluid embolism. Defense verdict obtained for all four clients following jury trial.
Served as co-counsel to emergency room physician sued for malpractice by Cuban refugee immigrant who claimed to have fallen from a gurney soon after arriving in the U.S. because the side rails weren't raised. Defense verdict rendered following jury trial.
Represented physician specializing in pain management in suit brought by patient alleging nerve damage with significant consequences following injection by client. Defense verdict achieved following jury trial.
Represented emergency room physician who attended to legendary NASCAR driver Dale Earnhardt at the time of his fatal crash to recover expert fees due from publication who sought autopsy photographs and compelled his testimony to further their cause. Fees were recovered for client following hearing before presiding judge in Earnhardt autopsy photo litigation.
MISCELLANEOUS
Represented client in federal court litigation against national moving company for breaking valuable glass art created by noted glass artist Dale Chihuly. Settlement satisfactory to client reached prior to trial.
Served as co-counsel for major grocery chain sued by multi-world record setting fisherman who claimed to have slipped and fallen on store premises and suffered serious brain injury. Defense verdict attained for client following jury trial.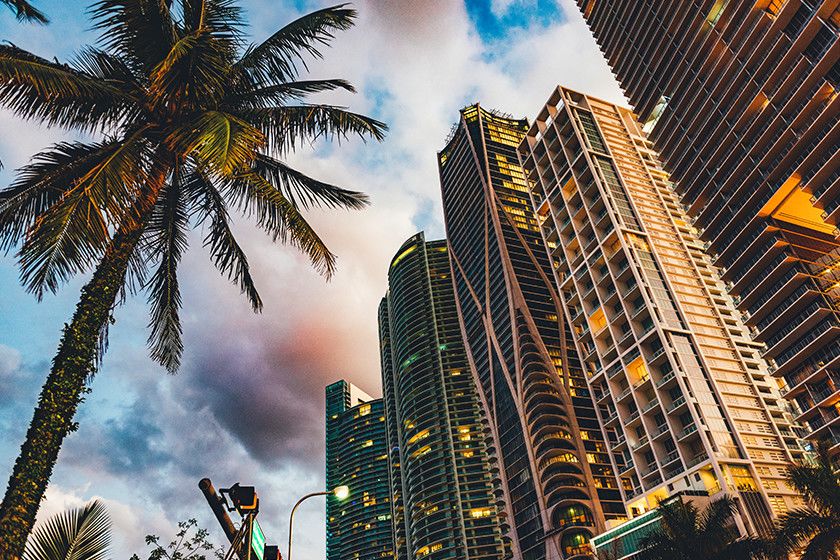 Improper Premium Being Paid

Failing to Defend Insured Business

Trademark Infringement

Theft of Trade Secrets & Breach of Contract

Fish Tank Accident Severing a Finger

Terminated for Poor Performance

Subcontractor Negligence

Challenging Administration of a Will

Entrusted Neighbor Took Assets for Personal Gain

Liability of Damaged Property