Contract Litigation
Incomparable Experience & Skill that Yields Results
Daytona Beach Contract Litigation Lawyer
Effectively Helping You Resolve Your Contract Dispute
In today's demanding and complex business environment, the outcome of a contract dispute can affect the very survival of a company. Contract disputes can be highly complex and many laws may apply. As such, it is vital that you retain experienced legal representation for all contract disputes. If you fail to do so, you risk your business' entire future.
At Snell Legal, our contract litigation attorney in Daytona Beach has handled thousands of cases in litigation over decades and has a lengthy track record of success. He has been AV® Rated by Martindale-Hubbell®, their highest rating in ability and ethics, for more than 20 years. He and the rest of the Snell Legal team can guide you through each stage of the process as we protect the best interests of your business.
Contract Dispute Cases We Represent in Daytona Beach
Having a business means dealing with contracts. Even a small business can run into a complex contract dispute requiring litigation. For more than 30 years, the contract dispute lawyers at Snell Legal has handled all types of contract litigation cases.
Often these cases arise due to disputes involving:
Supplies and suppliers, including timeliness of delivery and quality of goods
Implied agreements from delivery of invoices or exchange of forms
Licensing, including performance and geographic limitations
Trading contracts, including ISDA forms
Merchant and credit card processing
Shareholder & partnership disagreements
Employment matters, such as non-competition and non-solicitation agreements
Construction & real estate
We know how important these matters are to our clients, which is why our contract attorney Greg Snell fights relentlessly for the results they need. Throughout the legal process we will stay in regular communication with you to ensure you are always current on the status of your matter. You can rely on us for well-informed advice and strong representation every step of the way.
Understanding Breach of Contract
The most common types of contract disputes brought to court involve a direct breach of contract.
A "breach of contract" is when one party fails in fulfilling the promises laid out in an agreement. A breach can also occur if one party threatens or suggests they may fail to deliver on a contracted promise, or if there has been interference with a party in successfully fulfilling their duties.
A breach of contact can occur when a party bound to uphold a contracted agreement:
Fails to deliver services or goods
Fails to complete a job
Fails to pay within the specified time frame
Provides substandard goods or services
These issues can happen in a variety of ways, depending on the situation and terms of the contract.
The four main forms of a breach of contract include:
Actual
Anticipatory - One party announces their intention to not fulfill their agreement
Material - A party ends up with a different result or product than what was specified in the contract
Minor / Partial - A party fails to perform a part of the agreement, even though the requested product or service was ultimately delivered
Both written and oral contracts can be subject to a breach of contract. One party may claim that they were under no contract to the other because there is nothing in writing, but oral contracts are still considered with the same legality as written contracts.
Litigating a Breach of Contract Case in Florida
When a contract is breached, the affected party can often pursue a remedy through litigation. Once one party has identified where a breach occurred, they must be able to prove certain elements to the courts to support their case.
In the state of Florida, you must prove the following elements for your breach of contract case:
A valid contract exists
A material breach occurred or will occur
Damages were incurred as a result
It is highly recommended to have an attorney write a Before Action breach of contract letter before starting litigation. This letter should include details of the breach of contract, the litigator's claim, and details on the additional legal action that will be taken if the breaching party does not remedy the breach.
Reach Out to Our Contract Law Attorneys Today
Proving a contract issue and the resulting losses or damages is essential to determining compensation. At Snell Legal, PLLC, our business litigation team can help protect you and your business's best interests in a breach of contract case.
---
Call our contract litigation lawyer in Dayton Beach today at (386) 866-3033 to schedule an initial consultation.
---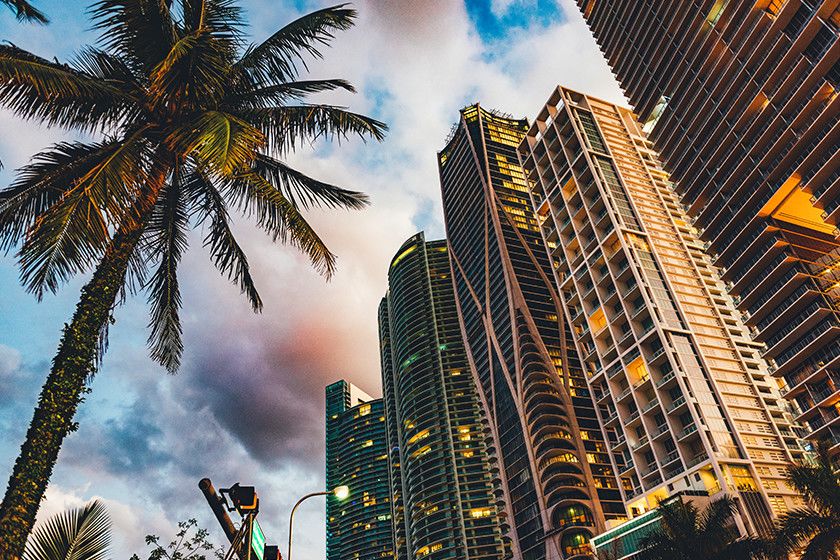 Fall at an International Retail Club Store

Failing to Defend Insured Business

Construction Defects and Breach of Warranty

Fish Tank Accident Severing a Finger

Breach of Non-Compete

Subcontractor Negligence

Florida Computer Crimes Act and Florida Uniform Trade Secrets Act

Threatened with Violence

Slip and Fall Brain Injury Claim

Breach of Contract and Violation of the Interstate Land Full Disclosure Act