Contract Litigation
Incomparable Experience & Skill that Yields Results
Daytona Beach Contract Litigation Lawyer
Skilled Representation for Contract Litigation in State and Federal Court
At Snell Legal, our Daytona Beach contract litigation lawyer regularly engages in representing businesses in contract lawsuits in state and federal court. We have a deep understanding of the complexities involved in contract litigation and have a proven track record of success in resolving these disputes.
Whether your case involves non-compete agreements, employment contracts, shareholder agreements, or any other type of contract, we have the knowledge and skill to effectively advocate for your interests.
---
Call Snell Legal at (386) 866-3033 or reach out online today to schedule a consultation.
---
Expert Contract Litigation Lawyers in Florida
When it comes to navigating the intricate landscape of contract disputes, our seasoned team stands as the go-to choice for businesses seeking resolution. Well-versed in the laws, rules, and procedures governing contractual matters, we pride ourselves on tailoring our approach to maximize the likelihood of a favorable outcome for our clients.
Types of Contract Disputes We Handle
Our expertise extends to various breach of contract lawsuits, including but not limited to:
Non-compete Agreements and Restrictive Covenants: Preventing individuals from engaging in activities that may harm business interests.
Employment Contracts: Outlining terms and conditions such as job responsibilities, compensation, benefits, and termination provisions.
Shareholder and Operating Agreements: Governing the rights, obligations, and relationships among shareholders or members, covering ownership, decision-making, and profit distribution.
Non-disclosure Agreements (NDAs): Safeguarding sensitive information from disclosure or sharing with third parties.
Business Purchase and Sale Contracts: Outlining transaction terms for buying or selling an existing business, including purchase price, assets, and conditions.
Real Estate Purchase and Sale Contracts: Specifying terms for buying or selling real estate properties, including purchase price, closing date, and contingencies.
Independent Contractor Agreements: Establishing terms between businesses and independent contractors, covering scope of work, payment terms, and intellectual property rights.
Product Purchase and Sale Agreements: Governing transactions between businesses for the purchase and sale of goods, including price, quantity, delivery terms, and warranties.
Service Agreements: Defining terms for service arrangements between providers and clients, encompassing the scope of services, payment terms, and performance expectations.
Tailored Legal Guidance for Your Business
Businesses encounter a myriad of legal agreements, each with its nuances. Consulting with our experienced contract lawyers is crucial to ensure that these agreements align with the specific needs and circumstances of each situation. Our team is committed to providing comprehensive legal support, safeguarding your interests in complex contract disputes. If you need a skilled contract litigation lawyer or a contract attorney in Florida, contact us for a consultation tailored to your unique business requirements.
Can I Get an Injunction in Breach of Contract Cases?
It is sometimes necessary in contract litigation to seek an injunction to prohibit further breaches. Injunctive relief can be a powerful tool in contract litigation, as it allows a party to obtain a court order that requires the other party to stop certain actions or behaviors that are in violation of the contract and causing damage. The injunction prevents further losses from occurring while the dispute is being litigated.
Obtaining an injunction requires a thorough understanding of the legal requirements and procedures involved. It is crucial to have a lawyer who has experience in seeking injunctive relief and knows what is necessary to convince the court to grant the injunction. Our attorney has successfully obtained injunctions in contract disputes, and we understand the importance of acting swiftly to protect our clients' interests.
---
Snell Legal can be contacted by calling our office at (386) 866-3033 or by using our online contact form.
---
The Importance of Experienced Daytona Beach Contract Litigation Attorneys
Contract disputes can be complex and contentious, and having an experienced contract litigation lawyer on your side is essential. We will thoroughly assess the merits of your case, conduct any appropriate legal research, gather evidence, and develop a strong legal strategy that we will vigorously pursue in court.
The bottom-line goal is to achieve a favorable outcome for our clients. While every case is unique and the results will vary depending on the specific circumstances, our track record of success speaks for itself. These results demonstrate our ability to effectively advocate for our clients' interests and achieve positive outcomes in contract litigation cases.
Choose Snell Legal for Your Contract Litigation Needs
When you choose Snell Legal to handle your contract litigation case, you can expect dedicated and strategic advocacy. We will work closely with you to understand your specific goals and objectives, and we will guide you through the entire legal process. Our Daytona Beach contract litigation lawyer will communicate with the opposing party, negotiate on your behalf, and, if necessary, aggressively litigate your case in court. We are committed to protecting your interests and achieving a positive outcome for your business.
---
Call Snell Legal at (386) 866-3033 or contact us online to schedule a consultation and tell us more about your case.
---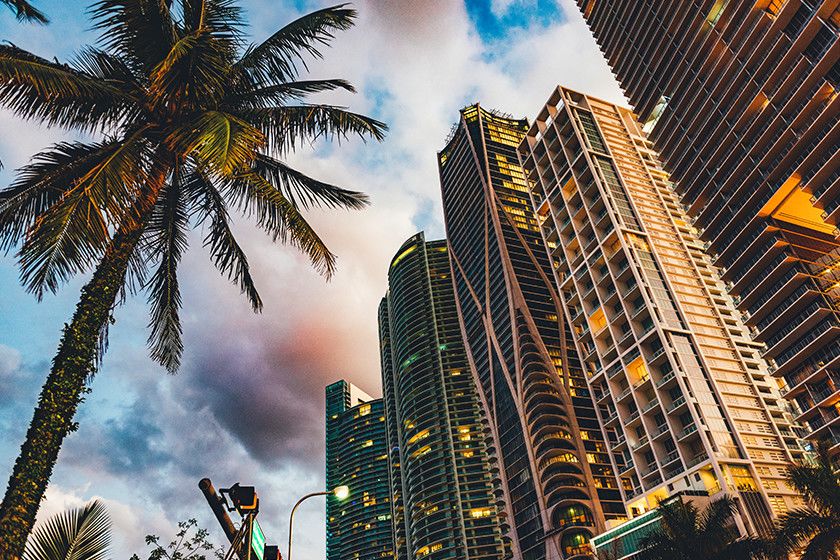 Violation of the Interstate Land Sales Full Disclosure Act

Breach of Contract and Interference With an Advantageous Business Relationship

Breach of Contract and Fraudulent Conveyance Action

Breach of Contract and Fraudulent Inducement

Breach of Roofing Services Contract