Federal Litigation
Incomparable Experience & Skill that Yields Results
Orlando Federal Business Litigation Lawyer
Trusted Federal Litigation in Orlando, Jacksonville, & Miami
At Snell Legal, our Orlando federal business litigation lawyer is skilled in representing businesses in complex legal disputes. We understand the unique challenges and complexities of federal court litigation and have a proven track record of success to back that up and maximize our clients' chances of success.
---
Call Snell Legal at (386) 866-3033 or reach out here online today to schedule a consultation with our Orlando federal litigation lawyers.
---
Cases That Are Handled in Federal Court
The general rule is that federal courts have jurisdiction in cases where the dispute involves federal law—one that was passed by Congress. But there are some exceptions to this rule to allow parties a fair forum and to resolved related claims efficiently. Those exceptions are the following :
Diversity jurisdiction, which applies when the parties are from different states.
Pendent jurisdiction, which allows for state law issues to be heard where there is, to use the words of the U.S. Supreme Court, a "common nucleus of operative fact."
Our Orlando federal litigation attorney handles federal cases that include:
Breach of non-compete, non-solicitation, and confidentiality agreements
Breach of non-disclosure agreements
Unfair competition
Theft of trade secrets under the Defend Trade Secrets Act, and state law as applicable
Trademark and patent infringement,
We also defend businesses in civil rights claims, starting with Title VII of the Civil Rights Act, and including the Florida Civil Rights Act, the Americans with Disabilities Act, the Age Discrimination in Employment Act, the Family and Medical Leave Act, the Fair Labor Standards Act, the Pregnancy Discrimination Act, and whistleblower and retaliation claims. Ordinarily we do not represent individuals bringing civil rights and other personal claims as we are a business law firm.
---
Contact Snell Legal by either calling (386) 866-3033 or by using our online contact portal today.
---
The Importance of an Experienced Florida Federal Court Lawyer
Practicing in federal court is quite different than in state court. The rules and procedures are different. If an attorney is not familiar with those differences in federal court, the consequences for the client could be very bad.
The caliber of the judges in federal court tends to be somewhat higher than in state court. The judges are stricter with following the rules, and meeting deadlines, and in many jurisdictions the cases are moved along at a quicker pace. It's important that federal court business litigation attorneys also take the rules and deadlines seriously.
The judges generally have greater resources in federal court, including law clerks, and magistrate judges, who can assist the presiding just with analysis and even decision making on the issues before the court. For this reason they tend to review the documents filed by the attorneys more closely. This makes it very important that the federal business litigation attorneys in federal court prepare high quality documents.
The Middle District of Florida is our home court and we are particularly familiar with the judges and procedures in that court. Attorney Greg Snell has been practicing in the Middle District of Florida for decades. He is familiar with the judges and procedures and, likewise, the judges are familiar with him.
Our Deep Background in Federal Court Business Litigation
Attorney Greg Snell has a long track record of practicing before the federal courts in Florida and many other jurisdictions throughout the country. Attorney Snell routinely works with co-counsel to be admitted in federal courts outside of Florida or to allow attorneys from outside the state to be admitted to federal court in Florida. These collaborations are done to give clients strong legal representation.
The Track Record
A few examples of Attorney Snell's work in federal court include these cases:
Two large national flooring companies were engaged in litigation that included allegations of violation of restrictive covenant agreements, pirating of employees, and theft of trade secrets, by one competitor against the other.
A case in which the parties were involved in a dispute over transactions related to a number of flight simulators and services related to them.
Claims of breach of contract, theft of property by false artifice, deceptive and unfair trade practices, foreclosure of property liens, and piercing the corporate veil.
Two siblings were alleged to have committed "the unlawful killing of a human being", specifically their brother. The brother had fallen and suffered a serious head injury and died three years later. The case involved a number of physicians, a hospital, and a hospice .
These are just a few examples of high-stakes federal court litigation, predominantly business litigation, in which Snell Legal has been involved in recent years. Further information on these cases, and results obtained generally in federal court business litigation, and other litigation, can be found on the Results page of this site.
Contact Our Orlando Federal Business Litigation Lawyer
We're ready to help you navigate the complexities of federal court litigation. We understand the unique challenges faced by businesses and business owners in federal court and are prepared to provide a tailored and effective legal strategy to protect your interests.
---
Call Snell Legal at (386) 866-3033 or contact us online today to speak with a federal litigation lawyer in Orlando, Jacksonville, Miami, or Daytona Beach.
---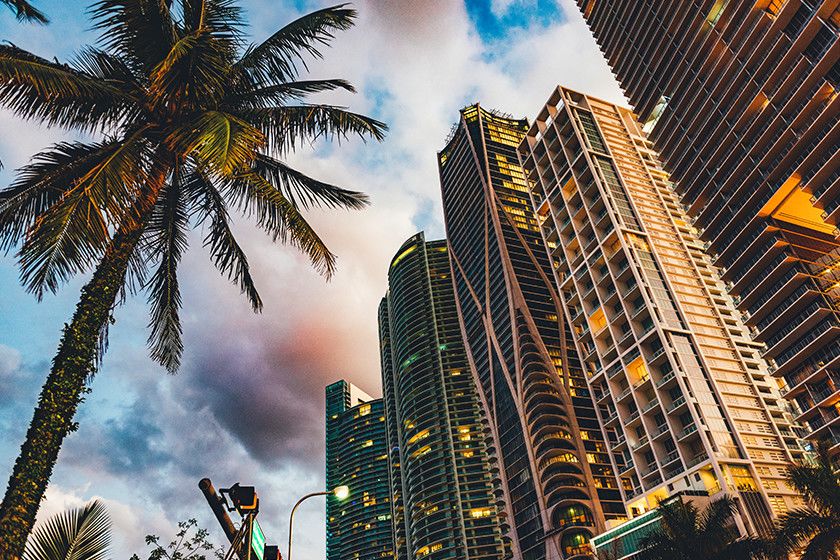 Breach of Their Agreement

Computer Crimes and Uniform Trade Secrets

Breach of Contract and Fraudulent Conveyance Action

Breach of Non-Compete

Inventory Misrepresentation and Monetary Recovery